Summer is the perfect season to let your style shine and embrace all things fun and sparkling. When it comes to accessorizing, earrings are the perfect statement pieces to elevate your look and add a touch of glamor. At Roper's Jewelers, located in beautiful Auburn, California, we pride ourselves on our exquisite jewelry designs, including custom jewelry, that capture the essence of summer and reflect your unique personality. Take a look at some of our most eye-catching earrings from our collection, designed to help you shine all summer long.
Dazzling Gemstone Drops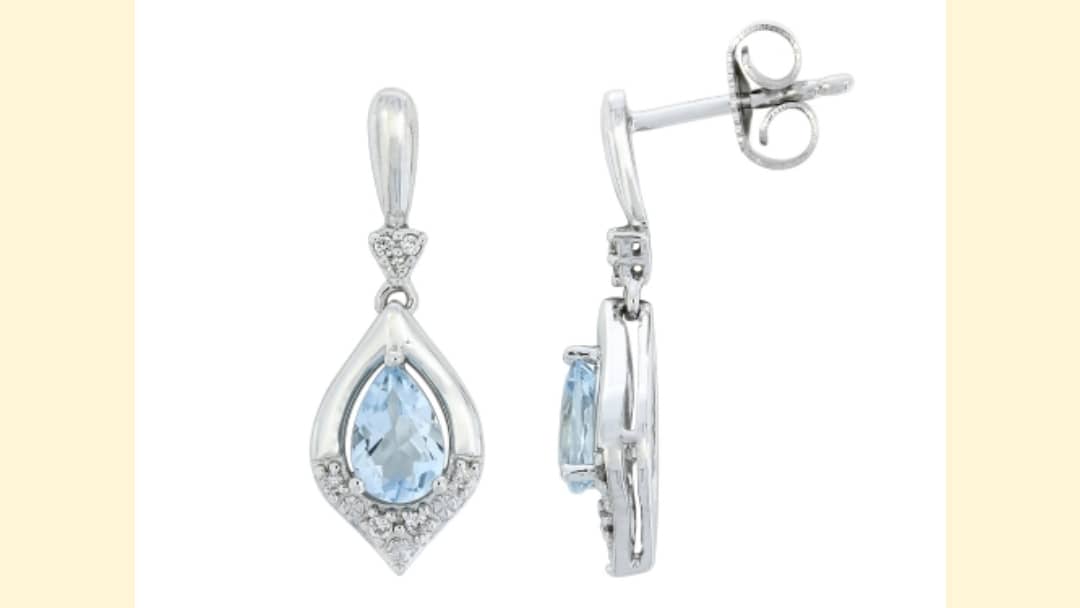 If you're looking to make a bold statement, our beautiful gemstone drop earrings are the perfect choice. Adorned with vibrant gemstones in a variety of shapes and colors, these earrings add a touch of elegance and playfulness to any summer outfit. Want something more personalized? Whether you prefer the shimmer of sapphires, the warmth of citrine, or the allure of amethyst, our custom jewelry design team can create a pair of gemstone drop earrings that perfectly match your style and personality. Check out this article about our custom jewelry design services to learn more.
Delicate Cross Studs
For those who prefer a more subtle yet classy touch, our silver cross stud earrings are the epitome of delicate elegance. Handcrafted with intricate detailing and set with tiny dazzling diamonds, these studs are inspired by the Christian faith. If you'd like to create a different style of studs representing a faith, hobby, or person meaningful to you, our custom jewelry designers can create a pair of studs that reflect your interests making them a stunning accessory for any summer occasion.
Gorgeous Diamond Hoops
Embrace the carefree spirit of summer nights with our evening-out inspired diamond hoop earrings. Crafted with both white gold and diamonds in several different styles, these sparkly, eye-catching hoops are the perfect complement to your sun-kissed glow. Whether you prefer smaller and daintier hoops for a subtle touch or larger diamond hoops for a bold look, our custom jewelry design team can even create a special pair of hoops that capture the essence of the ocean and your personal style.
Diamond Statement Earrings
If you're attending a summer soirée or a special event, our spectacular diamond statement earrings are sure to make a lasting impression. These intricate and glamorous earrings feature warm yellow gold along with 0.39Tw Round Diamonds to add drama and sophistication to your ensemble. Would you love to design your own statement earrings? Our skilled custom jewelry designers can also work closely with you to create a one-of-a-kind pair of unique chandelier, drop, hoop, or stud earrings that perfectly complement your outfit and leave a lasting impression wherever you go.
Choose Roper's and Sparkle in Summer Jewelry
At Roper's Jewelers located in Auburn, California, our passion for high quality jewelry and custom design shines through in every piece we showcase. Each pair of eye-catching earrings from our jewelry collection are designed to enhance your summer style and allow your personality to sparkle.
Whether you're looking for dazzling gemstone drops, delicate studs, diamond hoops, or glamorous statement earrings, our skilled and friendly team at Roper's will help you find what you're looking for or bring your vision to life. Visit either of our Auburn jewelry store locations at: Downtown Auburn which can be reached at (530) 885-4852 or North Auburn which can be reached at (530) 885-8020. We look forward to seeing you soon!